Nexus Education Schools Trust aims to promote and protect the wellbeing of the children in our care. Our first priority is the welfare of children.
NEST is committed to safeguarding and promoting the welfare of children and expects all staff and volunteers to share this commitment. We believe safeguarding is everyone's responsibility.
We have a number of policies and procedures in place across the Trust that contribute to our safeguarding commitment. Trust policies are adapted to reflect local needs within our schools but have a core expectation for each school.
The needs of each school are met in line with Keeping Children Safe in Education. All school staff are trained in safeguarding and child protection annually, and children are made aware of the adults they can talk to if they have any concerns.
We actively support the Government's Prevent Agenda to counter radicalism and extremism. Recruitment in our schools is completed following safer recruitment guidelines and at least one member of each recruitment panel is safer recruitment trained.
Multi-Agency Safeguarding Hubs
Please contact the relevant team located in your area.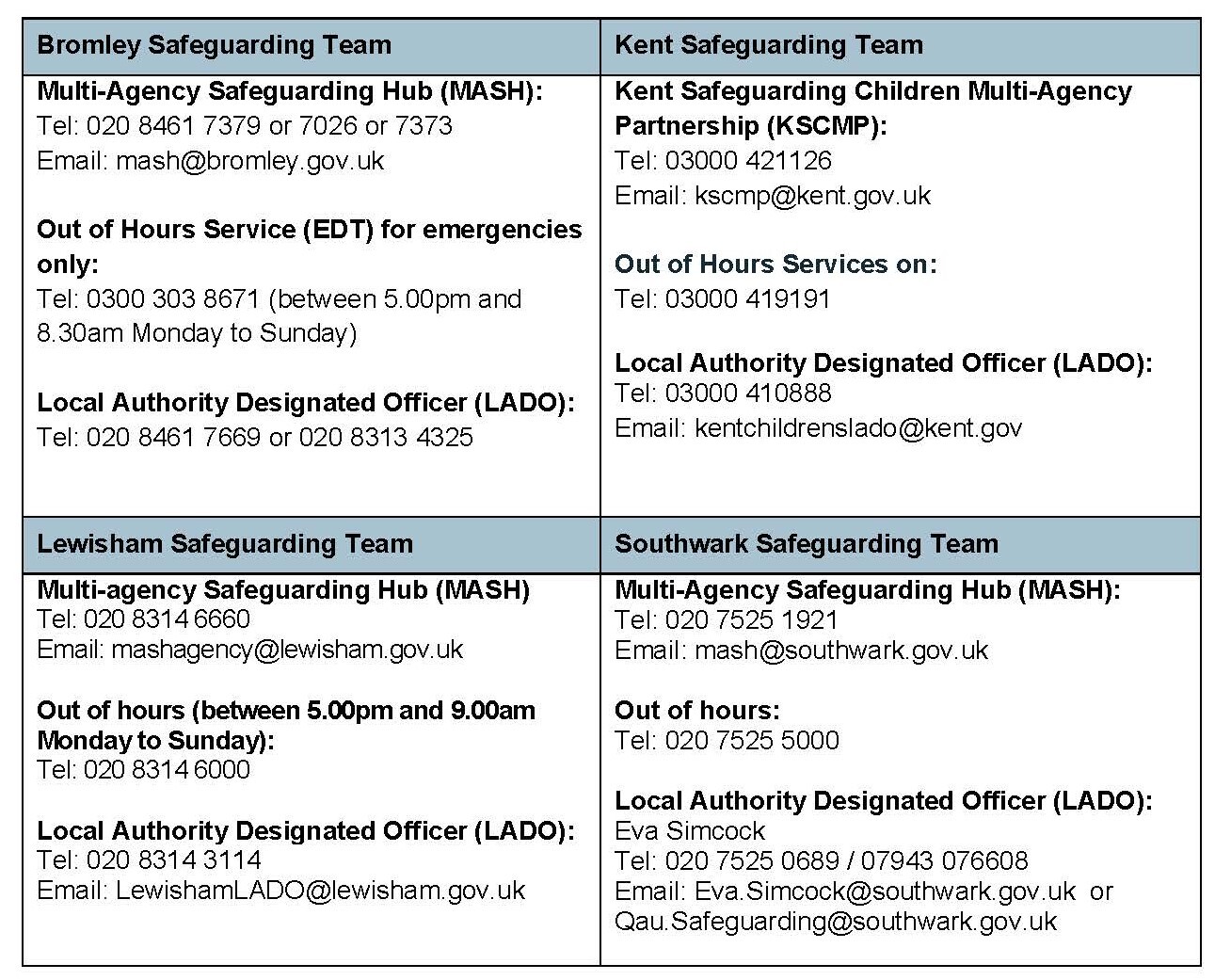 If you are seriously concerned about a child's immediate safety, call 999 and ask for the police.
---
Statement of Intent for Safeguarding
Nexus Education Schools Trust will:
Monitor the quality of safeguarding practices and their impact on outcomes for children across the Trust
Support the development of safeguarding practices through relevant training
Provide clear policies which can be adapted at local level to meet need
Liaise with local authority lead professionals for safeguarding and other agencies as required
Each School will:
Have a designated professional lead (DSL), who is a member of the senior leadership team and a designated local committee member for safeguarding
Have in place safeguarding arrangements which are designed to take account of all possible safeguarding issues
Adhere to safe recruitment practices
Have arrangements for working together with other agencies and for sharing information with other professionals
Take account of the local authority's procedures and practices established by the Local Safeguarding Children's Board
Have in place effective child protection and safeguarding and staff behaviour policies
Develop a culture of listening to children and take account of their wishes and feelings
Provide support for staff including undertaking safeguarding induction and training
Follow clear policies for dealing with allegations against people who work with children
Have clear procedures in place to handle allegations of abuse against children
Consider how children may be taught about safeguarding, including online safety, as part of a broad and balanced curriculum
Appoint a designated teacher to promote the educational achievement of children who are looked after and ensure that staff have the skills, knowledge and understanding necessary to keeping looked after children safe
Put in place appropriate safeguarding responses to children who go missing from education
Fulfil all their statutory responsibilities in respect of safeguarding and promoting the welfare of children